International Day of Education at The Oxbridge Online School
Monday 24th of January marked UNESCO's International Day of Education 2022. The day is designated to reaffirm education as a human right, a public good and a public responsibility, with an important role to play in peace and development.
Increasingly, the International Day of Education focuses on the fact that lack of access to inclusive, equitable quality education is the major obstacle preventing global populations from breaking down gender inequality and cycles of poverty.
At the Oxbridge Online School, we aim to provide our students with a well-rounded education, grounded in a classical British independent school style, with a modern outlook. This classical approach is what gives our students the best chance of gaining entry into the world's best universities, and our modern outlook prepares them with an acute awareness of the complexities of the modern world.
Not only does this mean that we place the utmost importance on inclusivity through our own curriculum – by making extra efforts like encouraging girls into the much-sought after stem subjects – but also that we teach them with a particular awareness of their own privilege in the context of the wider world.
258 million children do not attend school. 617 million children and adolescents cannot read or do basic maths. Some four million refugees are out of school. These difficult-to-read statistics bring a new perspective to what we do at the Oxbridge Online School.
With small classes and direct access to some of Britain's finest teachers, including regular opportunities for one-to-ones with leading experts in their educational fields, our students are in the top fraction of a percent globally in terms of access to quality education.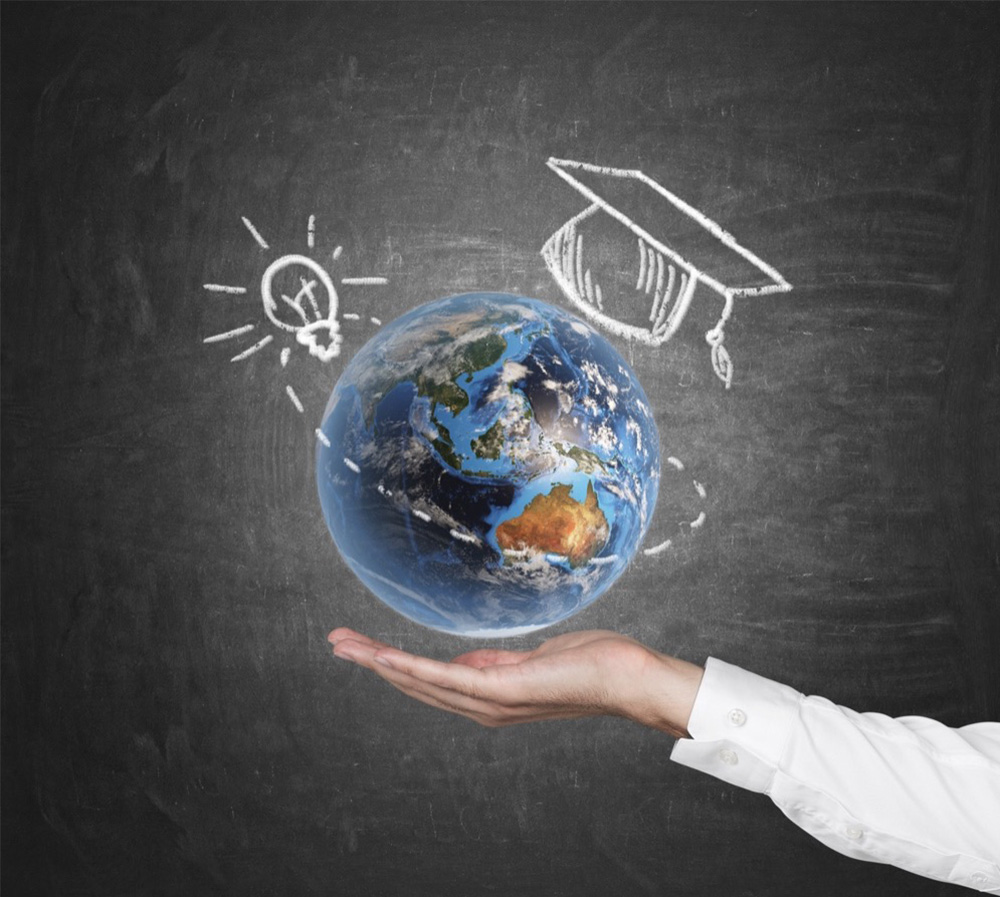 Rather than allowing that fact to create a sense of guilt or sadness, we like to encourage a healthy awareness in students that will serve them well as they go on to top universities and top jobs, hopefully encouraging to them to use their privileged positions to help others.
So, this International Day of Education we have taken the opportunity to stimulate some discussion around the issue of access to education, the right to education, and the idea of human rights in general. It's surprising how many of us are highly aware of the idea of human rights but oblivious to what our basic human rights actually are.
Using the fantastic opportunity presented by our daily of focus sessions, we've been fleshing out these ideas and garnering some interesting responses from students. Why do we have these rights? What do they mean? Why is it so difficult to defend them? What efforts are being taken to defend human rights around the world? And (most importantly) what would the world be like if a universal right to education could be guaranteed?
For more details on what a typical day at the Oxbridge Online School looks like, including programmes of study, learning, teaching, and socialising, please visit our 'structure' page.
And for any questions or more information, please find the contact details below:
contact@oxbridgeonlineschool.com
Aurora House 71-75 , Uxbridge Road, London, W5 5SL "71-75"
---
---